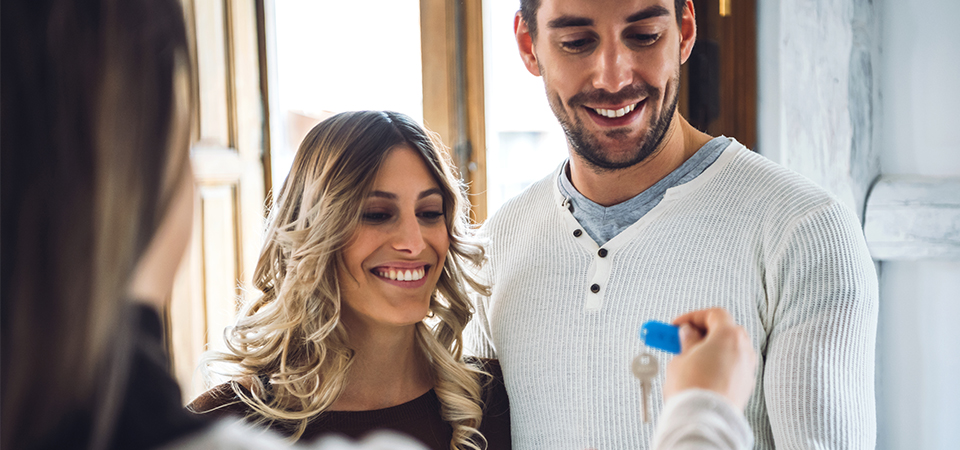 Expert advice to get you moving:
Woodcocks Haworth and Nuttall has a wealth of experience dealing with residential conveyancing, helping clients make important decisions relating to buying or selling property.
Although an exciting time in most people's lives, buying or selling a house is considered to be one of the most stressful things people do, particularly when unforeseen difficulties arise; WHN will provide the support, information and vital details you require in order to make the transaction as smooth as possible.
Transferring property can often be a lengthy and sometimes complicated process, so it is important you have solicitors on hand to guide you through the process and provide regulated and expert advice.
We provide a range of advice and assistance for individuals and investors across the UK relating to residential conveyancing, including:
Buying a new home
Selling your property
Equity release
Transfer of Equity
Deeds of Gift
Re-mortgages
Land registry issues
Islamic Finance
Our prices and costs explained
Our team has decades of experience in delivering high quality work in all matters relating to Residential Conveyancing.
We have 9 members in the team who are able to act for you. Regardless of who acts for you, they will be supervised by Jennifer Prysiaznyj, Head of Residential Conveyancing.
The team is comprised of:
Domestic Conveyancing Rates – Anticipated Legal Charges
In relation to the sale of a property (fees effective from June 1, 2021):
| Selling Price | Minimum Legal Fees (Ex. VAT) |
| --- | --- |
| £0 – £100,000 | £575 |
| £100,000 – £200,000 | £625 |
| £200,000 – £300,000 | £650 |
| £300,000 – £400,000 | £750 |
| £400,000 – £500,000 | £850 |
| Over £500,000 | 0.175% of the Sales Price |
The Services included within the above anticipated legal charges are –
Taking instructions from the seller;
Forwarding terms of business together with Property Information, Fittings and Contents Forms;
Making contact with the Estate Agents or Solicitors acting for the buyers requesting confirmation of their instructions;
If the sale is of a leasehold property, where appropriate, requesting information from the Freeholders or Management Company;
Downloading Land Registry entries from the Land Registry's website or, in the alternative, obtaining the Title Deeds in order to establish and confirm ownership of the property;
Preparing draft Contract documents;
Forwarding the Contract Pack to the Solicitors acting for the buyers;
Dealing with any enquiries before Contract raised by the buyer's solicitors;
Negotiating a completion date and exchanging Contracts on that basis;
Obtaining any redemption figures necessary to redeem any mortgages secured against the property;
Completing the sale;
Discharging any mortgages secured against the property;
Forwarding completion documents to the buyers Solicitors;
Accounting to the sellers for the net proceeds of sale.
In relation to the purchase of a property (fees effective from June 1, 2021):
| Purchase Price | Minimum Legal Fees (Ex. VAT) |
| --- | --- |
| £0 – £100,000 | £600 |
| £100,000 – £200,000 | £700 |
| £200,000 – £250,000 | £750 |
| £250,000 – £300,000 | £800 |
| £300,000 – £350,000 | £850 |
| £350,000 – £400,000 | £900 |
| £400,000 – £450,000 | £950 |
| £450,000 – £500,000 | £1,000 |
| Over £500,000 | 0.25% of the Purchase Price |
The Services included within the above anticipated legal charges are:
Taking instructions;
Contacting the Estate Agents or seller's Solicitors requesting draft Contract documents;
On receipt of the draft Contract documents investigating title;
Submitting any relevant pre-contract searches;
Raising any relevant and appropriate enquiries arising from the draft contract, investigation of title and results of the pre-contract searches;
Upon receipt of the results of pre-contract searches interpreting them and raising any further enquiries of the seller's solicitors that may be necessary;
Upon receipt of mortgage instructions, reporting to the buyer and raising any further enquiries arising from the mortgage instructions;
Reporting to the buyer in general in relation to the Contract and other information received;
Obtaining the buyer's signature to the Contract and all other relevant documents;
Negotiating an acceptable completion date;
Obtaining the deposit from the buyer;
Exchanging Contracts;
Arranging the balance of the money from the buyer and the mortgage advance from the lender if appropriate;
Completing the purchase;
Obtaining the completion documents from the seller's solicitors;
On completion, submitting a return and paying any Stamp Duty Land Tax due to H M Revenue & Customs;
Applying to register the transfer to the buyer at the Land Registry and paying any relevant fees;
Following completion of registration notifying the buyer and any lender.
Circumstances when the fees set out above may be higher:
The figures shown on the conveyancing rates tables above are representative of a standard residential conveyancing transaction without complications. For example, the purchase of flats and apartments are much more complex and raise additional issues which will need to be resolved and, owing to the complications which may arise, buyers of that type of property can expect to pay additional fees.
The purchase of newly built properties, Shared ownership purchases, Transfers of equity, Equity release, Help to Buy matters and purchases with the benefit of Islamic Finance tend to be more complicated and may be subject to the payment of additional fees.
If the basis of ownership of a property requires the preparation of a Declaration of Trust or if buyers are obtaining mortgage finance, there are likely to be additional fees payable. Lenders also require legal representation and if we are able to act for them (which invariably we will be able to do) there will be an additional charge for acting on their behalf which will become apparent from their mortgage offer.
There are also situations where it is necessary to obtain indemnity insurance and if that does prove necessary, there are likely to be additional fees for that.
Other possible factors that could result in additional fees would be if the legal title is defective or part of the property is unregistered; or if building regulation approval or planning permission has not been obtained; or if crucial documents which have been requested have not been provided.
Remortgages and Transfer of Property by Gift
The following anticipated legal charges apply –
Remortgages – minimum charge of £450 plus Vat.
Transfer by Gift – minimum charge of £300 plus Vat.
Other Costs and Expenses
In addition to the above legal charges there will also be a number of expenses
Sale – So far as the sale is of a residential property is concerned, provided ownership of the property is registered at HM Land Registry, there will also be the cost of Land Registry entries and possibly other Land Registry documents depending on whether the property is subject to covenants. As a minimum, we would expect to have to obtain Land Registry entries and Title Plan at a cost of £6. Where it is necessary to discharge a mortgage or the seller requires the proceeds of sale to be paid by way of a Bank Transfer, there will be a Bank Transfer fee to pay totalling £36 inclusive of VAT.
Purchase – So far as the purchase of a residential property is concerned, the expenses it will be necessary to incur will depend to an extent on where the property is located and whether the buyer obtains mortgage finance. If mortgage finance is required, a buyer will be expected to carryout a full range of standard pre-contract searches, the cost of which can depend on where the property is situated. As a rough guide, the cost of pre-contract searches at the present time total approximately £350.
Note – It should be borne in mind that this Firm has a policy of carrying out, what are known as, full searches. Organisations have been set up which carry out, what are known as, personal searches. Personal searches are generally much cheaper than full searches. That is the only advantage of them. The disadvantages are several, namely, they take longer to obtain because the person carrying out the personal search has to make an appointment at the Local Authority, the Local Authority do not guarantee that the information contained in a personal search is accurate and correct and if the buyer is obtaining with mortgage finance, quite often, a lender may not accept personal search results.
In relation to purchase matters, there will be a Bank Transfer fee for transferring funds to the seller's solicitors on completion totalling £36. There will also be a Land Registry fee to pay. The following is a link to the Land Registry's website and in particular, onto the calculator which gives details of their fee.
http://landregistry.data.gov.uk/fees-calculator.html
There is also a possibility that stamp duty land tax will be payable. The following is a link to the Government online calculator so that potential buyers can work out how much stamp duty they will be liable to pay.
https://www.tax.service.gov.uk/calculate-stamp-duty-land-tax/#/intro
Remortgages and Deeds of Gift
In relation to re-mortgages and Transfers of property by Gift, there will also be fees to pay for the cost of Land Registry documents and also Land Registry fees, the amount of which will depend on the value of the property being transferred.
Finally, in relation to all types of transaction we are required to obtain identification evidence for anyone on whose behalf we act and therefore, it will also be necessary to carry out online identification checks in connection with all clients and anyone else who is putting money into a property transaction. The cost of each online identification check is £25 plus VAT.
Timeframe
So far as a timeframe is concerned in relation to the Sale and Purchase of properties, this can be difficult to predict because it can be affected by a number of factors, for example, the number of parties involved in the chain of transactions, whether any of them need mortgage finance or whether parties are dependant on the sale or purchase of an alternative property, etc. Generally, a straightforward residential property transaction takes between 6 and 12 weeks.
So far as re-mortgages are concerned, these can be dealt with much quicker simply because the only parties involved are the lenders and the borrower. Once mortgage instructions have been received, in theory, it should be possible to complete the re-mortgage within two weeks depending on the lender's requirements.
Need expert advice? Let us help:
To discuss any aspect of residential conveyancing, please contact;
Jennifer Prysiaznyj at our Blackburn office on 01254 272640
June Higgins at our Bacup office on 01706 874487
Graham Ireland at our Clitheroe office on 01200 408300
Kathy Giddings at our Rawtenstall office on 01706 225621
David Buskey at our Haslingden office on 01706 213356
Elizabeth Kelly at our Bury office on 0161 761 4611
Jake Neary at our Accrington office on 01254 236221