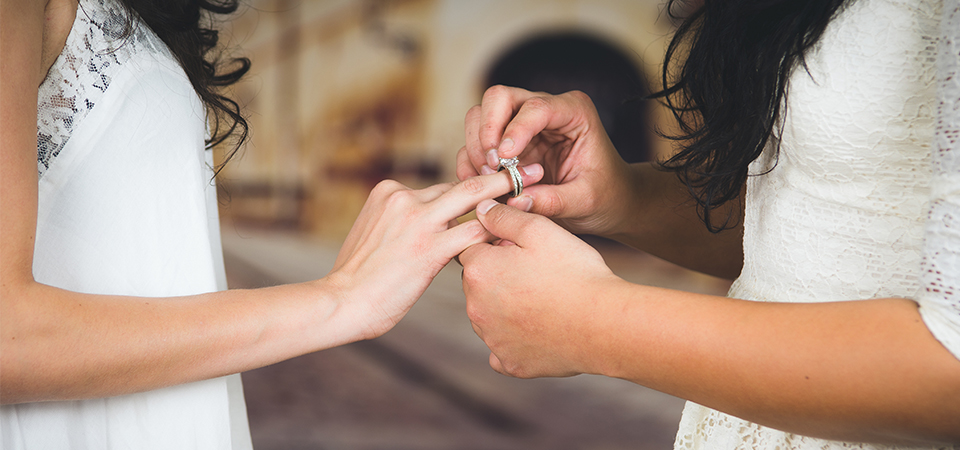 The need for specialist advice
A civil partnership aims to give same sex-couples the same legal rights as heterosexual couples. This has derived from the Civil Partnership Act 2004, which enables same-sex couples to record a relationship formally. This act does not apply to couples of different sexes. It's important to note that same sex couples can legally now:
Enter into a civil partnership in England, Scotland, Wales, and Northern Ireland
Marry in England, Scotland, and Wales
Change a previous civil partnership to a marriage in England, Scotland, and Wales
However, as with any relationship, there is the possibility that this may break down and formal legal proceedings are required. Our specialist legal advice is essential to protect you and your family's (if applicable) interests.
Let our experience make yours that much easier:
If you are same-sex couple considering dissolving a civil partnership, then your finances, children, and property will be considered in a similar way to those of a married couple.
If you or your partner are concerned about what would happen to your finances if the partnership breaks down, we can advise you on drawing up an appropriate agreement.
Our dedicated team of civil partnership solicitors understand the upset and anguish that ensue when relationships come to an end and how complicated this can become when external factors are considered, such as ownership of property and custody of children.
We will support you and your family through the entire process and ensure the best possible outcome for each party.
Your civil partnership dissolution solicitor will discuss with you the reasons for the breakdown of the relationship if you are the one who initiates matters. There are also different options regarding financial settlements which your civil partnership solicitor will explain in straightforward language.
Need expert advice? Let us help:
To discuss any aspect of Civil Partnerships, please contact:
Diane Matthews at our Accrington office on 01254 236221
Tanya Magell, Karen Reid and Diane Matthews at our Blackburn office on 01254 272640
Mark Taylor at our Bury office on 0161 761 4611
Alison Nolan at our Clitheroe office on 01200 408300
Louise Daniel at our Haslingden office on 01706 213356
David Connor and Jack Heyes at our Rawtenstall office on 01706 225621